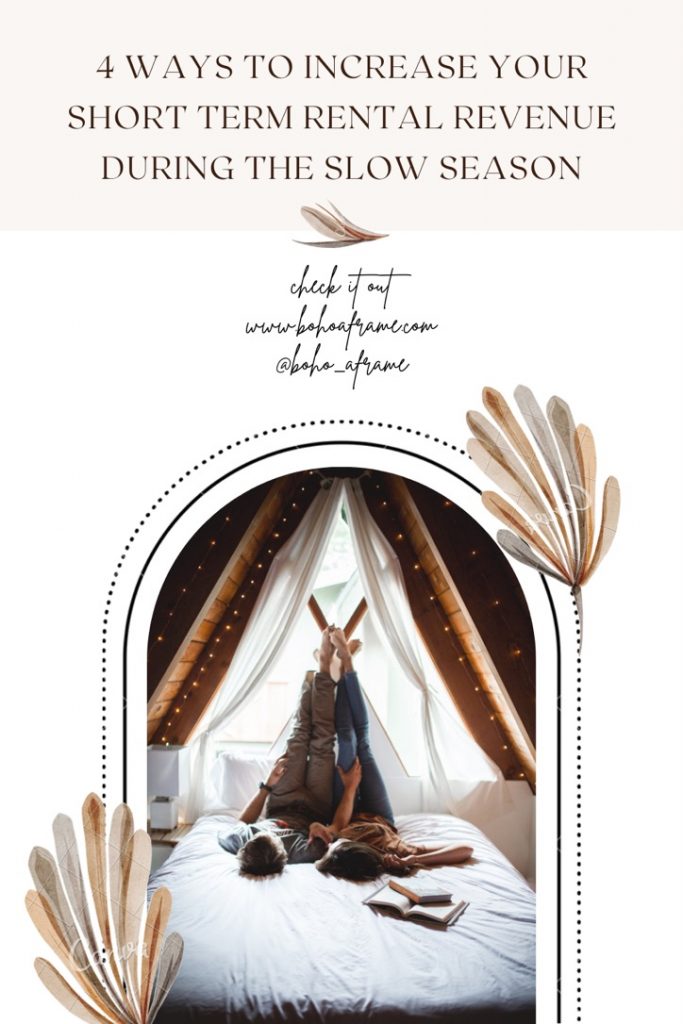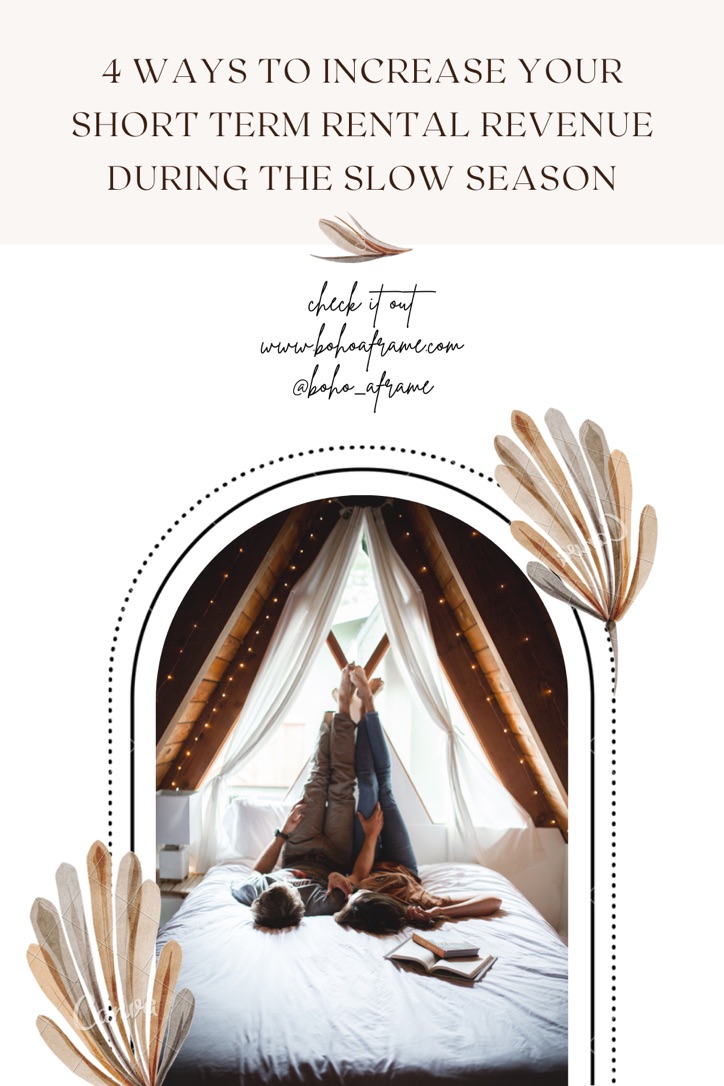 Tip 1 (probably the most obvious tip): List on multiple platforms. The more exposure your property is getting the better. I recommend being intentional about which platform you list on though. For example VRBO is a great option for hosts with properties that are ideal for hosting families. So know the type of guests you're marketing to and research which platform best suits that population. Some other options to look into are Airbnb, Booking.com, Homeaway and trip advisor.
Tip 2: Know your target audience and focus on marketing to them. My guests are mainly young/middle age couples and newlyweds from larger nearby cities. I specifically market to them by using hashtags targeting those clients. For example #newlyweds #honeymoon #honeymooninspo. I focus on aesthetically pleasing photos that attract a young population looking for a trendy and "instagrammable" stay.
Tip 3: If you don't already use and have seasonal pricing, you need to. As demand increases so should your nightly rate and vice versa as your demand decreases so should your rates. If you are trying to charge high season prices during your low season you are going to find your occupancy rates are a lot lower.
Tip 4: Rent your space out for photography sessions:
Still having trouble getting bookings? This is a great alternative way to make more revenue that is mutually beneficial. Work with local photographers to rent your space out for photoshoot sessions. I personally love this option because the photographer and their clients can use your aesthetically pleasing space for their family photos, maternity shoots, engagement photos or really any variety of that. You then end up with more content to share and use for your marketing purposes.